Rita Hahn, President – Sussex-Lisbon Area Historical Society, Inc.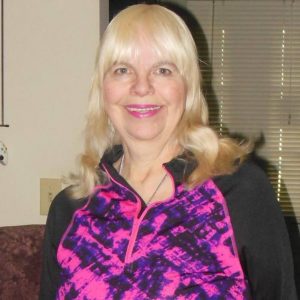 As a Director for the Sussex-Lisbon Historical, Inc., I was asked to run for President. I was unanimously elected to the position on March 12, 2020.
My background is summarized as follows:
Graduated from Pulaski High School in 1975

Established a

Wedding Photography business

in

1981

Continuously involved in

Avon Sales (since 1974)

Graduated as a Legal Assistant in 1988

Ran my own Paralegal Services from 1988-1991

Operated

"Rita's Christian Family Day Care" until 2000

Became

"Salty the Clown"

as a

side job since 1994

Mother of three adult children (Jason (44), Dana (29), and Melanie (26))

I am now retired with my husband (Dave) and two parrots.
I have previous experience in sales and working with people. I am outgoing and have many new ideas. I deeply care about our community and its rich history. I am dedicated to how that history is preserved in our museum. I am here to learn and to listen to people and their ideas.
Copyright Sussex-Lisbon Area Historical Society, Inc., , 2002 – 2017, Except as noted: All documents placed on the kellerhistorymuseum.org or SLAHS.org websites remain the property of the contributors, who retain publication rights in accordance with US Copyright Laws and Regulations. In keeping with our policy of providing free information on the Internet, these documents may be used by anyone for their personal research. They may be used by non-commercial entities, when written permission is obtained from the contributor, so long as all notices and submitter information are included. These electronic pages may NOT be reproduced in any format for profit. Any other use, including copying files to other sites, requires permission from the contributors PRIOR to uploading to the other sites. The submitter has given permission to these websites to store the file(s) for free access. Such permission may be revoked upon written notice to the website webmaster. Website built by One Click.